Juneteenth: What Freedom Looks Like for Black LGBTQ+ People
We speak with The Wilsons — a Black same-sex couple — on what a free world would look and feel like before Teddy Dumont unpacks Black liberation in Canada.
WHAT COLOR DEFINES THE WILSONS?
Dominique Wilson: Red. I think my aura draws from a lot of the aspects of red — love, fire, and passion. I put a lot of passion in things I do and especially within my relationships. 

Ariel Wilson: Green. Green to me represents good health and growth — things I am super big on. I have chakras and healing books on my bed stand and am involved in veganism. 

Both: Green. Our relationship color is definitely green because all of our conversations are about growth.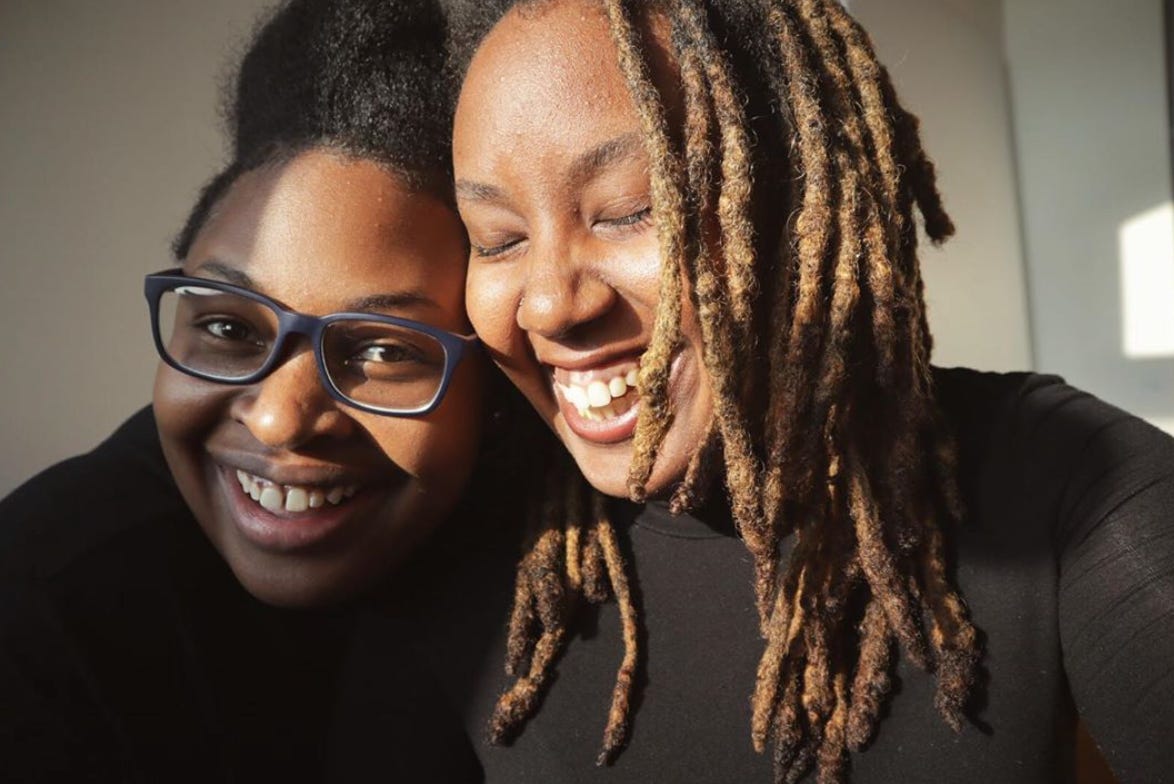 The news currently has been dominated by the deaths and murders of Black people — particularly Black LGBTQ+ people. For Juneteenth, we at Palette have an honest conversation with Ariel and Dominique Wilson, a Black same-sex couple based in Virginia, about what freedom looks like to them as Black people, Black women, and as individuals within the Black LGBTQ+ community. Though Juneteenth is American in nature, it sparks the discussion on Black liberation; which Teddy Dumont — a Black queer Canadian man — has with us as well.
Ariel, 29, and Dominique, 27, Wilson are both content creators who met while studying at Hampton University.
"I saw Dominique at the back of the class and thought she was the cutest thing in the world," Ariel says to Palette. "Somehow, I sashayed my way to the back of the class where she was, struck up a conversation, and then gave her my number." 
Seven years later, the Wilsons are celebrating their seven months of marriage, approaching their one year on November 17. In our conversation about being Black in America and in the world, the Wilsons say it's all about strength.
WHAT DOES IT MEAN TO BE BLACK?
Ariel: "To me, being Black makes me feel strong. As a Black person, we've had to deal with, and continue to deal with, so many struggles. Sometimes, it's the toughest thing in the world but, to me, it will always be the best thing in the world." 
Dominique: "Being Black to me is a prideful thing. I love everything about being Black — from my ancestry to the features I have. I love my hair and I love my skin. As Black people, we are all so diverse and I feel like people tend to not understand that. Our diversity, that's what makes it so beautiful."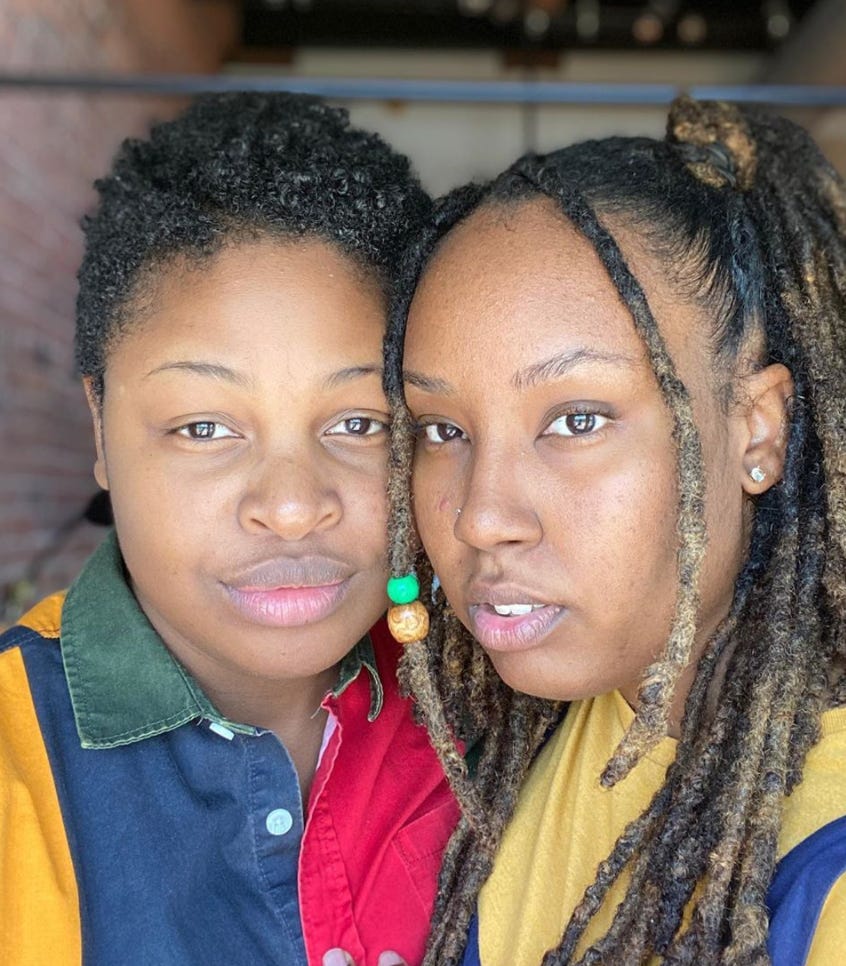 "The people of Texas are informed that, in accordance with a proclamation from the executive of the United States, all slaves are free. This involves an absolute equality of personal rights and rights of property between former masters and slaves, and the connection heretofore existing between them becomes that between employer and hired labor. The freedmen are advised to remain quietly at their present homes and work for wages. They are informed that they will not be allowed to collect at military posts and that they will not be supported in idleness either there or elsewhere," stated Maj. Gen. Gordon Granger in the General Orders, Number 3; Headquarters District of Galveston, Texas, on June 19, 1865.
Former President Abraham Lincoln announced the Emancipation Proclamation on September 22, 1862, according to History. This proclamation stated as of January 1, 1863, people enslaved in the Confederate States of America would be free. The 13th Amendment of the Constitution then freed all enslaved people following; it passed the Senate on April 8, 1864, the House on January 31, 1865, it was signed by Lincoln on February 1, 1865, and made official on December 6, 1865, according to the National Museum of African American History and Culture. When the army arrived in Galveston Bay, Texas on June 19, 1865, they spread the news of emancipation, marking the day — Juneteenth — as the day of freedom.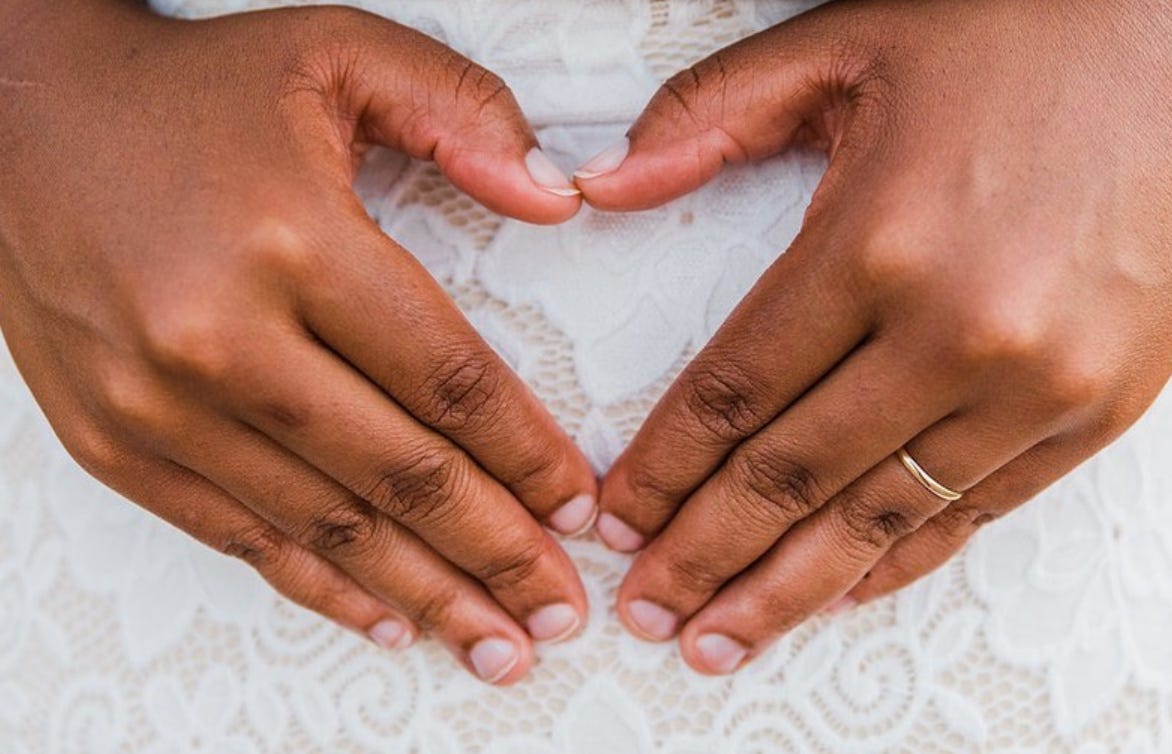 WHAT DOES JUNETEENTH SYMBOLIZE TO YOU?
D: "I think it's our duty as far as a Black race, to continue to educate ourselves and one another on our history. A lot of Black people, myself included, don't know enough about our history. We need to unveil that and continue to push forth together as a community. We have a long way to go. 
Ariel and I are also big on finances too. I think Black people as a community need to come together and strengthen the financial ties we have.
I think Juneteenth is a great celebration to reflect on our history, reflect on the past, give thanks to our ancestors, and to talk about what we can do to make the future better for those after us."
Being a Black person, a Black man, a Black woman, and a Black LGBTQ+ person are varied and get more and more layered depending on the community you are in. Just this past week, President Donald Trump reversed the Obama administration rule, which outlawed discrimination in health care against patients who are transgender.
The attempts of dehumanization against Black LGBTQ+ people remain as Black people who are transgender continue to be targets of violence and aggression. Earlier this week, two Black transgender women, Riah Milton from Ohio and Dominique "Rem'Mie" Fells from Pennsylvania, were murdered. This pattern of events raises an important question.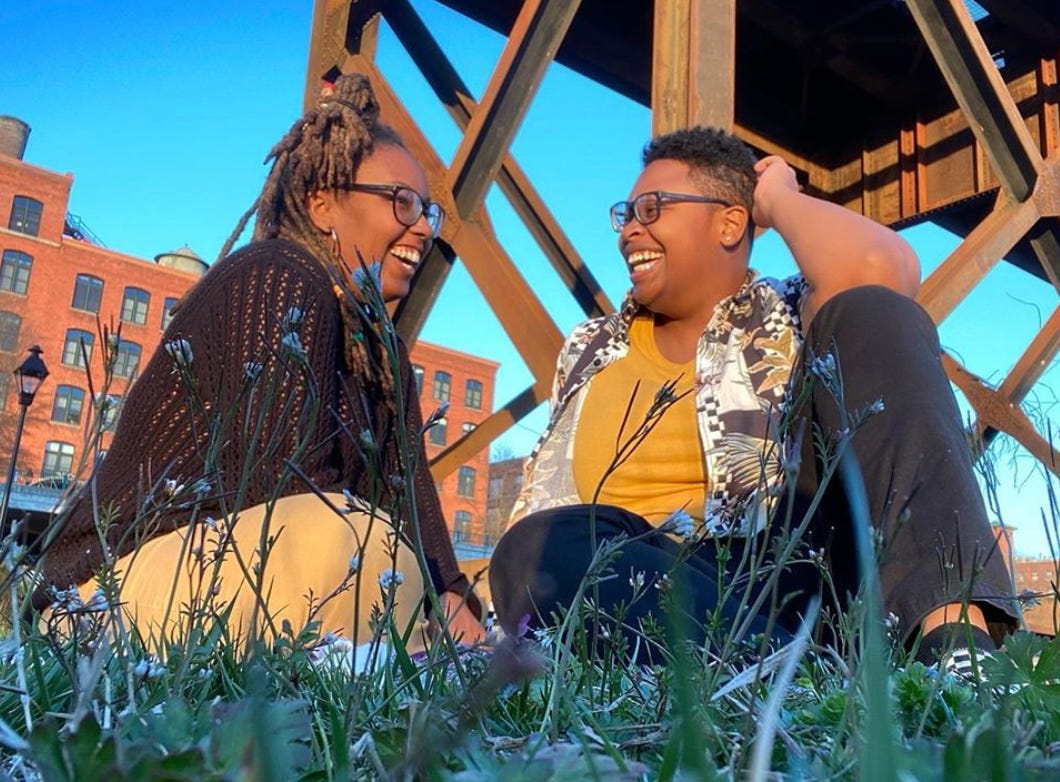 WHAT DOES FREEDOM LOOK LIKE FOR BLACK LGBTQ+ PEOPLE?
D: "I think we have a long way to go. When we see an end to all of the senseless violence just because of people's race and who they choose to love, then we can talk about freedom. We see so many cases, especially right now with the transgender community, so many stories of transgender people being targeted for reasons they can not control. We just have a while to go."
A: "Freedom looks like being able to live in any state in America and be good. For people to be able to get gender reassignment surgery and it not be an issue, to not deal with [our community being discriminated against in healthcare]. I would love to be able to procreate without any issues or any added barriers as well because right now there are a lot of rules. I would want the freedom to be able to procreate and it not be such a hassle."
WHAT DOES BLACK LIBERATION LOOK LIKE TO THE BLACK LGBTQ+ COMMUNITY?
While Juneteenth is a day birthed from and centered in American history, the sentiments of Black liberation can be felt worldwide — including in Canada.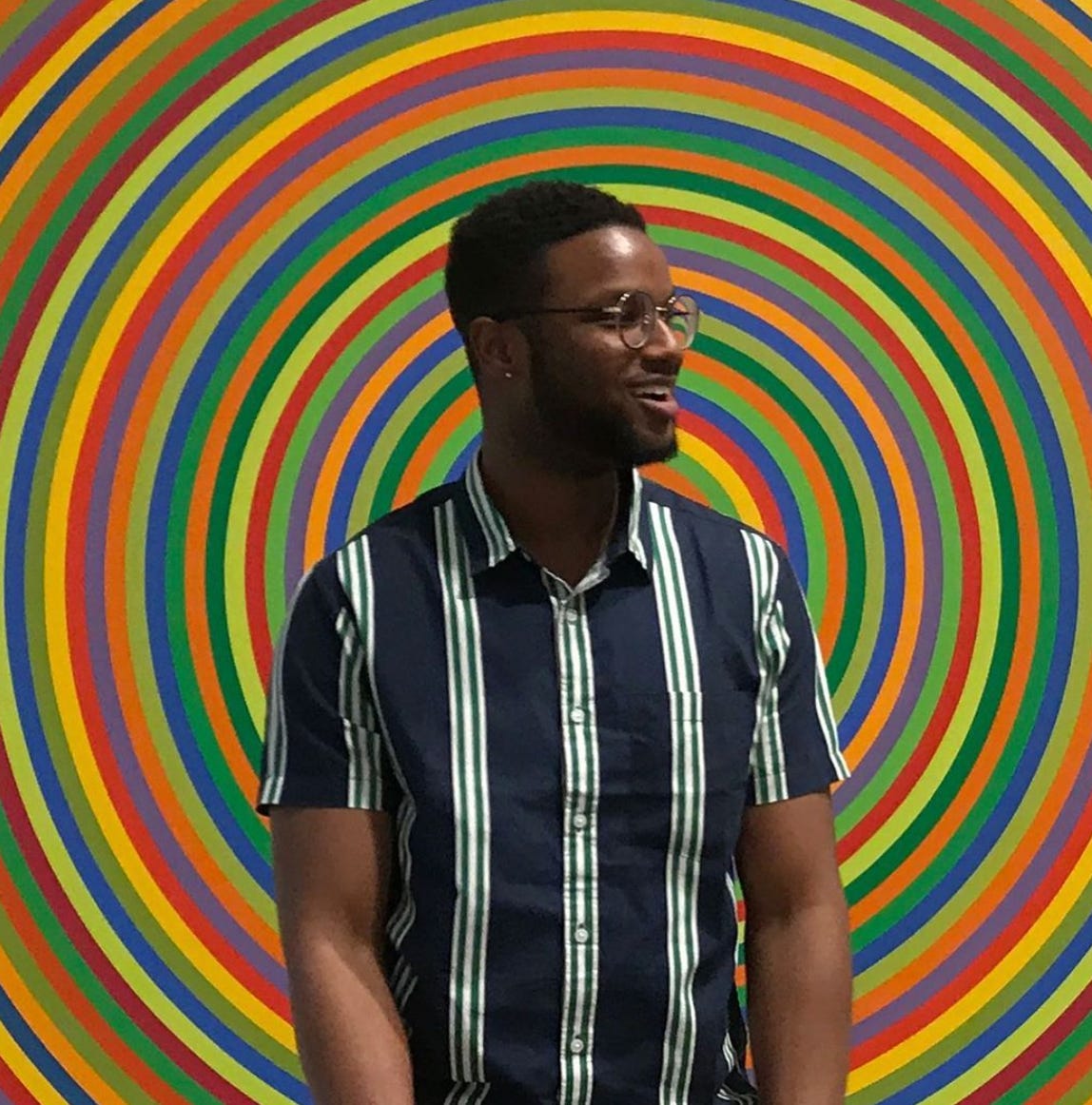 Teddy Anson Dumont, 24, shares a similar message to The Wilsons. Dumont, based in Ontario, Canada, is a project administrator, writer, and facilitator. Dumont's color which best defines him is light blue.
"Because, whenever I look at the sky on a sunny day, the blue reminds me of peace and freedom; what I need for myself and all Black people throughout the globe," Dumont says to Palette.
Freedom to him as a Black, queer man, is one inclusive of accountability.
Dumont: "I am of Haitian origin and my ancestors were enslaved from Africa and gained their independence in 1804, becoming the first Black republic to abolish slavery. However, there are still lingering effects and other forms of oppression that make me question whether we, as Black people, are truly free by living in a world suffocating us through white supremacy?"
D: "Born and raised in Canada, many people think Black folks were always free in this country and not many are aware of slavery affecting Black and Indigenous folks for … years."
Dumont describes this process of trying to attain freedom as one with a cost.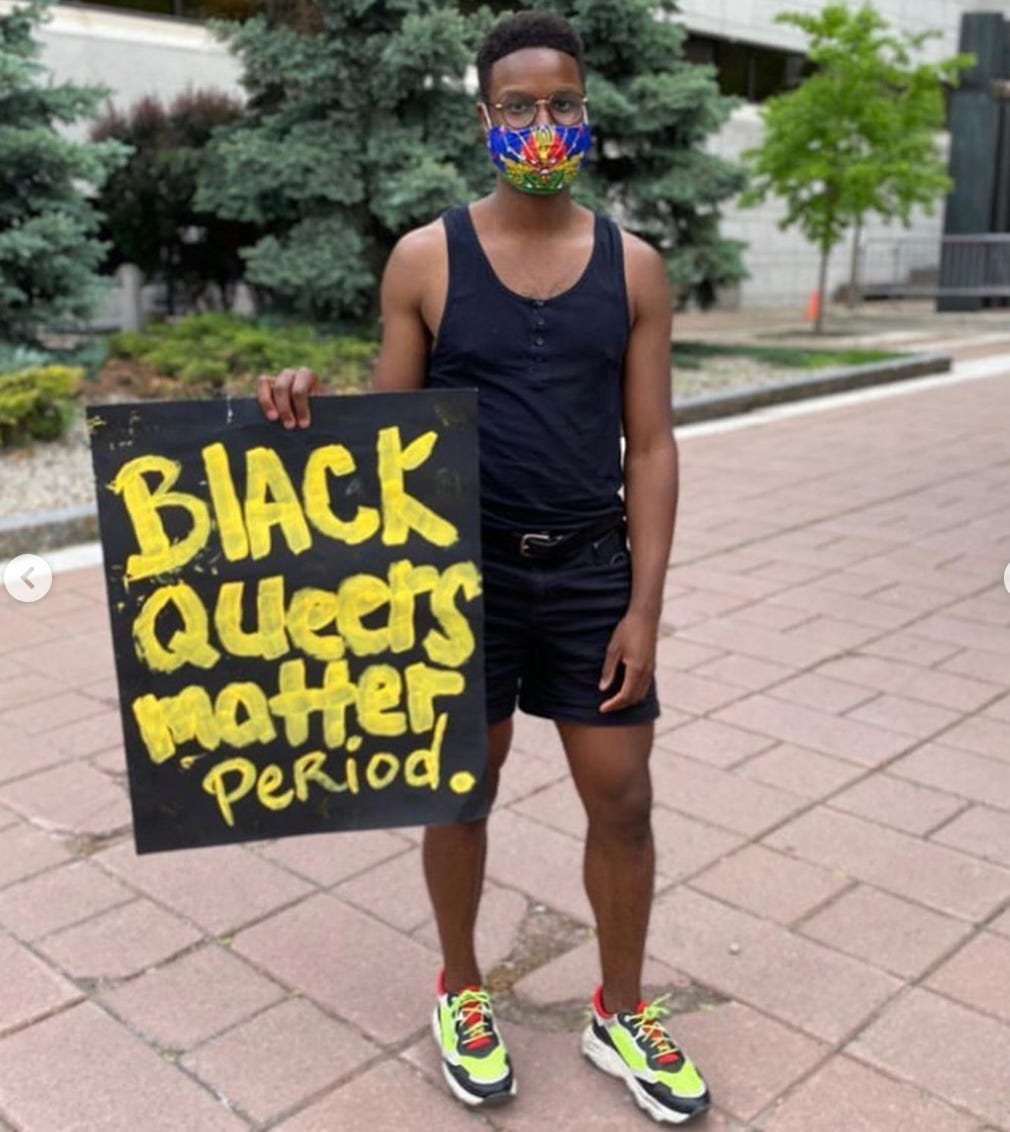 D: "Globally, anti-Black racism is still exposed institutionally, structurally, and interpersonally, and we often internalize this hate, when we should be loving each other more to attain said freedom.
Homophobia and transphobia are still very much present in various Black communities and we still have a long way to go in addressing the criminalization and murder of Black LGBTQ+ folks for being themselves.
As we continue to do the work of [seeking] justice and [advocating] for Black Lives Matter, we need to amplify the voices of Black queer people and women, especially Black transgender women and non-binary people, who continue to experience violence and hate at the hands of people within our own community. Until all of this hate is demolished, we will not know freedom."
The Wilsons share in this thought process, saying freedom is about the community bonding together and opening doors to members in need.
A: "As a community, we made it through a lot of things, and it's beautiful don't get me wrong … but there's also so much more we have to do, to work towards making it safe for everybody to just be themselves."
D: "We just all have to be a family out here, we gotta protect one another."
Governor Andrew Cuomo marked Juneteenth a holiday for New York state employees on Wednesday. Activists and advocates are pushing for the day to become a nationally recognized holiday. For now, conversations surrounding freedom and how it should look, continue worldwide.